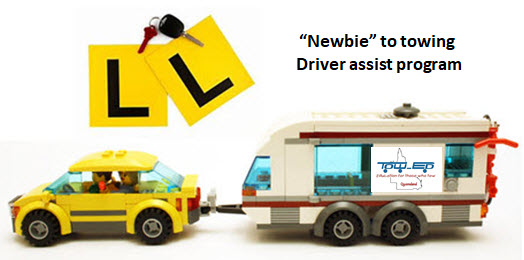 "New to towing a trailer, especially a caravan or even a large caravan"
This service has come about from feedback and questions out of my towing courses and from show presentations. Many people are nervous about towing their caravan on the road for the first time, especially the ladies. It also quite common for a person to not want to drive or tow their caravan for the first time with their current partners beside them.
So based on this, myself as a qualified driving trainer, am now providing my services to accompany you as a first time driver towing your caravan on the road.
The service will be time based and charge per the hour for one or two drivers with a minimum of three (3) hours, up to a possible (6) six hours ( one day) depending on what type of driving you wish to encounter.
The first hour will include, safety checks for the road of your combination including items like, correct operation of all lights, electric brakes, required mirrors and settings, security of all items loaded, tyre pressures including a wheel mass measurement for this calculation.
The driving session is all about building knowledge and confidence to know you are able to safely conduct yourself as a driver in these conditions and make safe for others on the road as well.
+