This Advanced towing workshop has been created to enabled those who tow or are still "learning" to tow large trailers and especially, large caravans the opportunity to gain additional knowledge and information pertaining to the real time effects and forces that impact us on the road.
This workshop is utilising the Mobility Centre operated by RACQ at Mount Cotton, Brisbane, Queensland. This facility provides excellent driving and driver conditions to illustrate and test important features and functions that operating a large trailer / caravan requires.
The year 2022, has seen a significant amount of road crashes that have involved caravans in tow. Many different causes impact this on the road with the driver being a major factor. It has also seen Queensland Police in association with Transport of Main Roads, commence a campaign of actively performing vehicle checks and weighing of any trailer type on Queensland roads.
The driver or owner / operator of a motor vehicle has many very significant roles to play when operating any motor vehicle on the road. The required knowledge is very important and when towing trailers especially large trailers, additional knowledge is required and very important to understand all impacts and variances that can impact a combination on the road.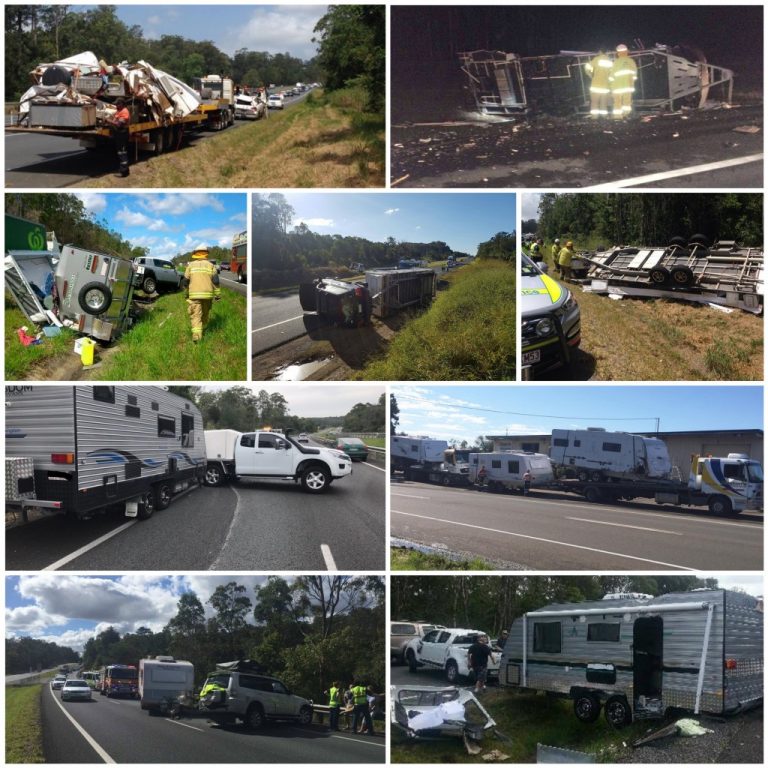 These workshops are hosted by Driver and operator training/ Tow-Ed Qld.
Instructor Qualifications; MSMRVG201, FWPFGM3215, AURTGA001, FWPCOT3259, TLIC2025, RIIVEH201E, TLIC3036